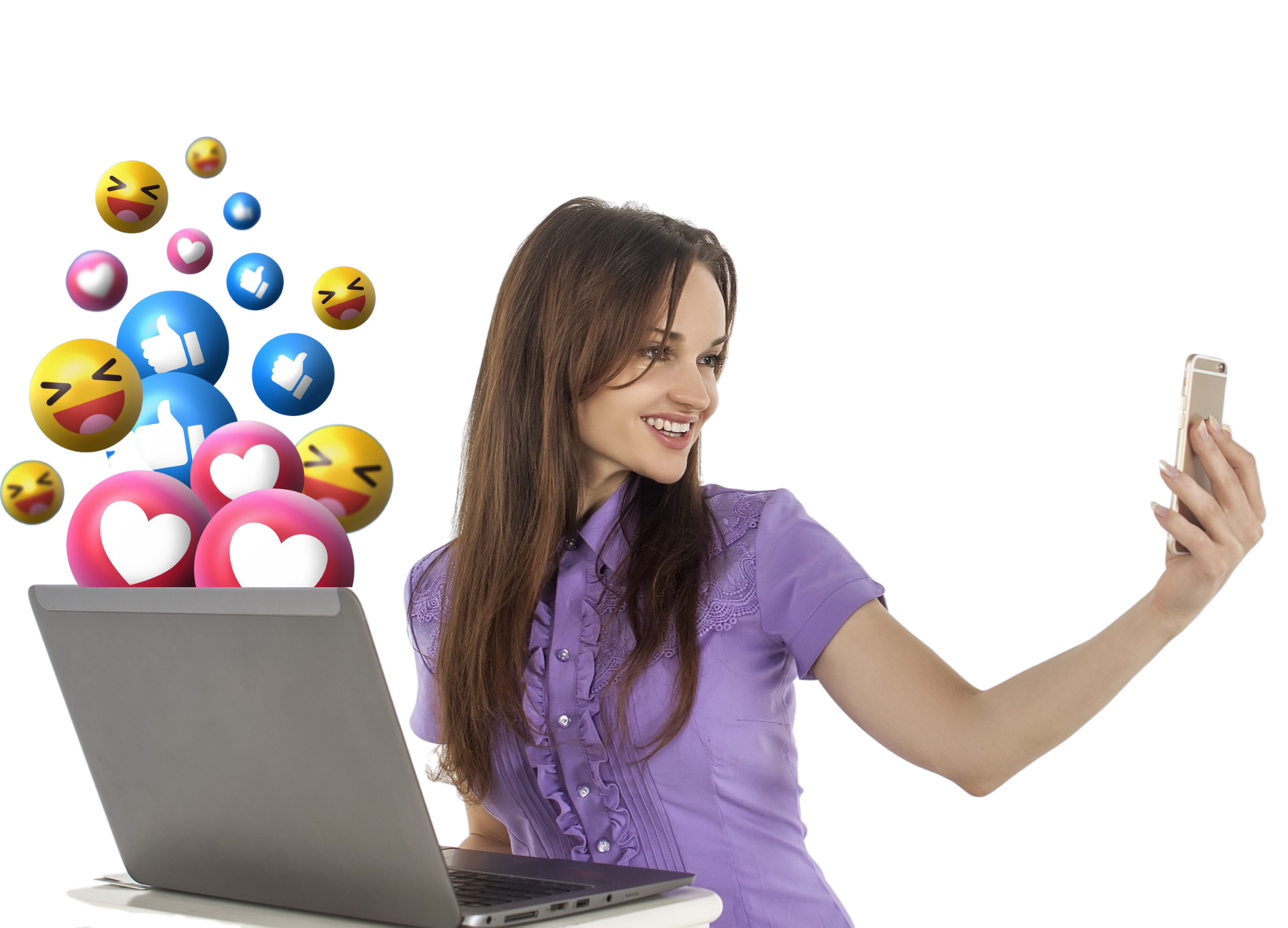 SOCIAL MEDIA
MARKETING SERVICES
Increase Your Engagement & Brand Awareness with our Explosive Marketing Solutions
IS BEING ACTIVE ON SOCIAL MEDIA IMPORTANT?
If you've been on social media for a while, you've most likely seen and interacted with a business page's post or ad—especially if it was from a brand you like!
Your target market is no exception. They prefer interacting with brands they like and trust. And we'll help you create that brand that consumers trust!
Is social media management overwhelming you and leaving your followers disappointed?
If you're having trouble maintaining your brand's channels on a consistent and effective basis, our social media management service is exactly what you need. During our in-depth discovery process, we'll get to know your brand better than anyone else and provide everything you need to be successful on your channels every month.

Increasing your social media followers will help you increase word of mouth and referrals. Our social media marketing services will assist you in increasing the number of people who follow you on social media. We will ensure that your followers are representative of your typical customers in terms of demographics, interests, and behaviors.
HERE'S OUR ADVERTISING PROCESS: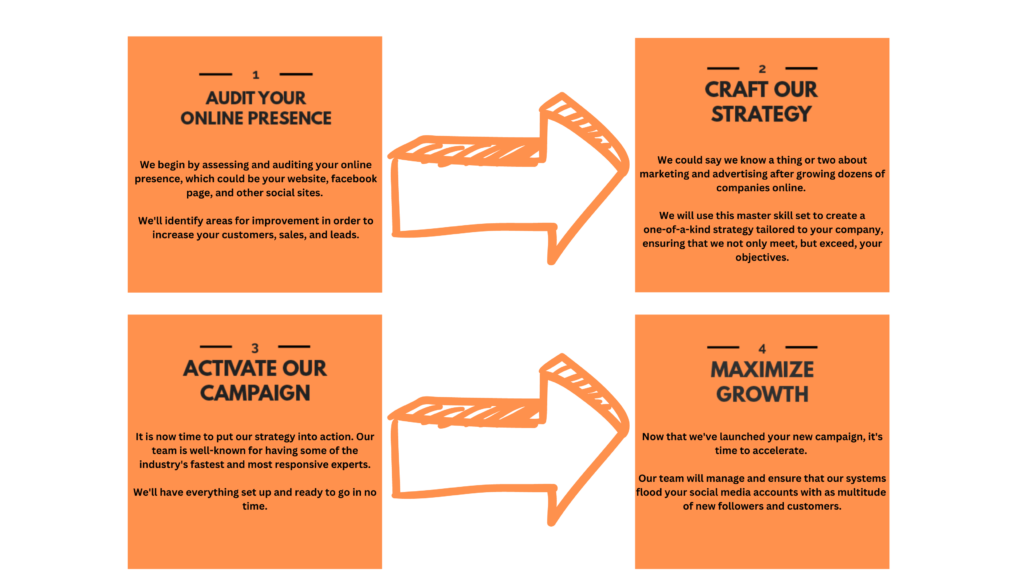 Why Have Social Media Management Services?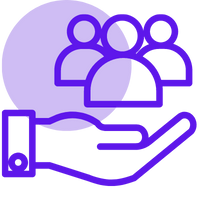 Follower Engagement
Social Media is vital to your Business, keeping your follower engaged with a consistent flow of new content.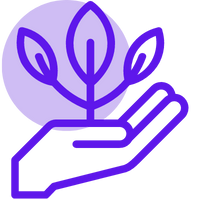 Organic Growth
Increase your customer base, through actively providing refreshing content and promoting your services.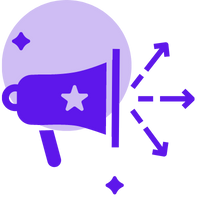 Brand Awareness
Consistency is key! Ensuring your Social Media Accounts are active and managed regularly. Increasing Brand Awareness
Why Choose Us
Passionate
We put our heart and soul into what we do! We're fanatical about quality service, communication and our client's success.
Professional
We are focused on building long-term relationships, finding solutions and celebrating our client's success.
Support
We believe in real-time communication and always on hand to provide support and guidance across all verticals.
NO FUSS, SOCIAL MEDIA PLANS
NO CONTRACTS
Below are our most popular Social Media Packages for Businesses.
These three packages cover the needs of all our SME Business clients, helping build their brand and promote their products and services.

Social Media Platforms We Use:
Facebook / Instagram / Pinterest / TikTok / YouTube / Twitter / LinkedIn /Google Business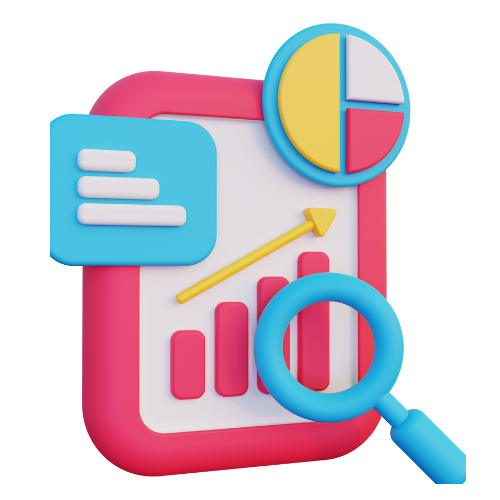 STARTER SOCIAL MEDIA PACKAGE
Our great value Social Media Package for
growing your channels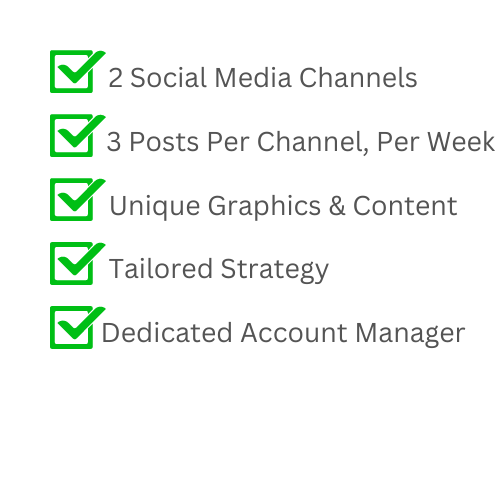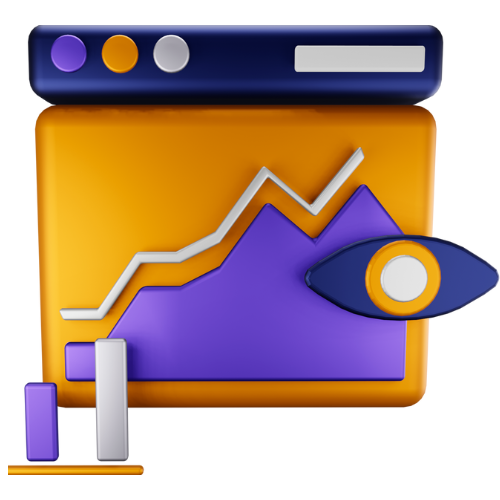 GOLD SOCIAL MEDIA PACKAGE
Increase your Social Media presence and
reach with 3 channels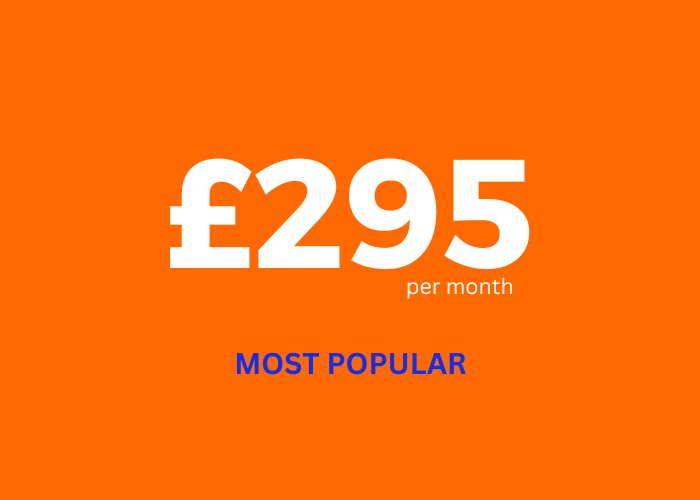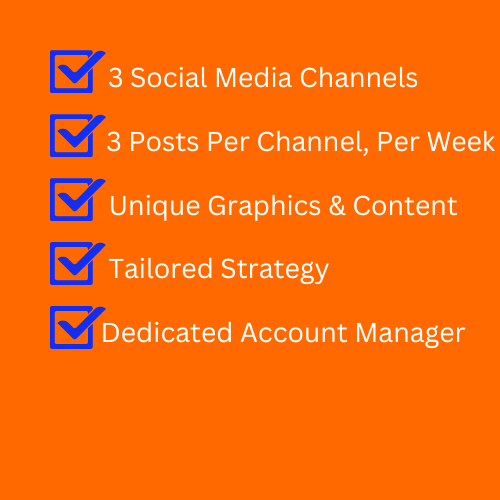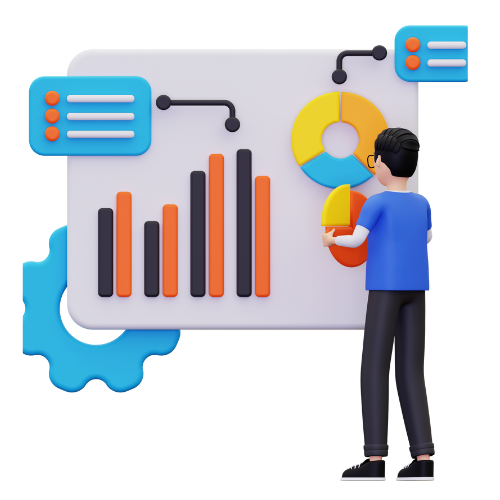 PLATINUM SOCIAL MEDIA PACKAGE
Explode your Social Media presence and
reach with 5 channels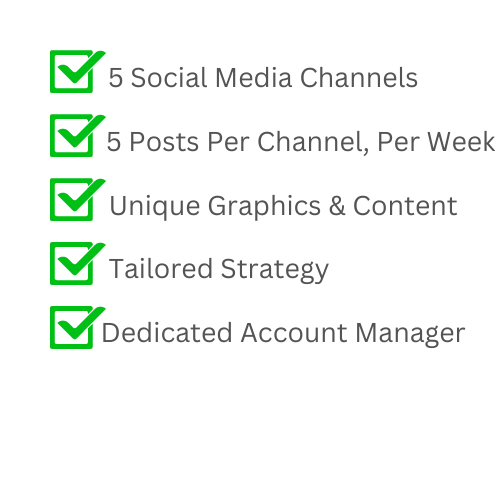 Get Your Brand Noticed!